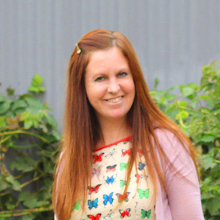 BCouns., M.Ad.Ed., DCG., B.A.Lit., DipMin.
With more than a decade of experience as a counsellor, Belinda has worked with a wide range of issues, including: depression, anxiety, self-esteem, relationship problems, addictions, sexual struggles and more. She particularly enjoys helping people find suitable life-partners and work through issues of faith.
In addition to her degree in counselling, Belinda also holds a Diploma in Careers Guidance, a Master's Degree in Adult Education and is a qualified StrengthsFinder coach. Belinda works exclusively with young adults (aged 16-30 years).
Appointments are one hour long and cost $100. Clients will receive a comprehensive set of notes at the conclusion of their session.
To find out more about Belinda or make an appointment go to www.soultour.co.nz/counselling